Photo by Windows on Unsplash
Simplified publishing with SciFlow Publish
With SciFlow Publish, we want to make publishing easy and accessible. Independent of significant investments, writers and publishers get an XML publishing workflow that does not require any installations.
We simplify the digitization of publication workflows
Minimize investment costs for publication workflows
Currently, anyone who wants to digitize their publication workflow usually has to shell out a lot of money. Professional software (such as XML editing and content management systems) and personnel with the corresponding expertise often cannot be paid for. SciFlow Publish offers a cost-effective alternative.
Easy collaboration between all parties
Writing and collaboration between author and editor are easy and clear thanks to joint work on a document. Collaboration eliminates the need to exchange file versions via e-mail.
Less time required due to automatic formatting
Most publications are written in MS Word, where the formatting is complex and therefore not consistently applied by many authors. This results in an increased effort for the proofreading department to compensate for these errors. SciFlow takes care of the formatting automatically.
SciFlow Publish enables media-neutral publishing
Easy collaboration between writer & editor
Writing and editing take place on a shared platform. If the manuscript was not written with SciFlow, you can import it.
Convenient text enrichment without an XML editor
Metadata, glossary entries, or links to external content (e.g., videos) directly occur in SciFlow. No additional XML editor is required.
Focus on the essentials
SciFlow takes care of formatting, saving, versioning, and spell checking. Writers and editors can thus concentrate even more on the content. If desired, Books on Demand can provide optional services for authors and support publication distribution.
Worthwhile from the first publication
We offer an XML publishing workflow out-of-the-box. SciFlow Publish is worthwhile from the first publication, as no complex software installation and maintenance are required.
Standards connect to existing XML workflows
You can also use individual parts for your workflow. If, for example, the main aim is to improve the writing process, you can link later production steps via standards (e.g., DocBook).
The right solution for everyone
Whether it's editing, production, or a completely different point in the publication process, use SciFlow Publish according to your needs. You take exactly what you need and thus profitably supplement your existing work.
OS-APS: Open Source Academic Publishing Suite
SciFlow Publish is based on the open-source project OS-APS and enables XML-based workflows for media-neutral publishing (e.g., for open access publications). Together with FAU Erlangen-Nuremberg and MLU Halle-Wittenberg, we are working on this BMBF-funded project.
You can find more information about the project at os-aps.de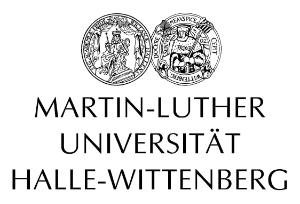 SciFlow Publish for your publication
Fill out our form to receive more information about SciFlow for your organisation.
Do you have any questions or suggestions regarding SciFlow Publish? Then contact us directly.