Learn from our customers how to simplify writing and publishing workflows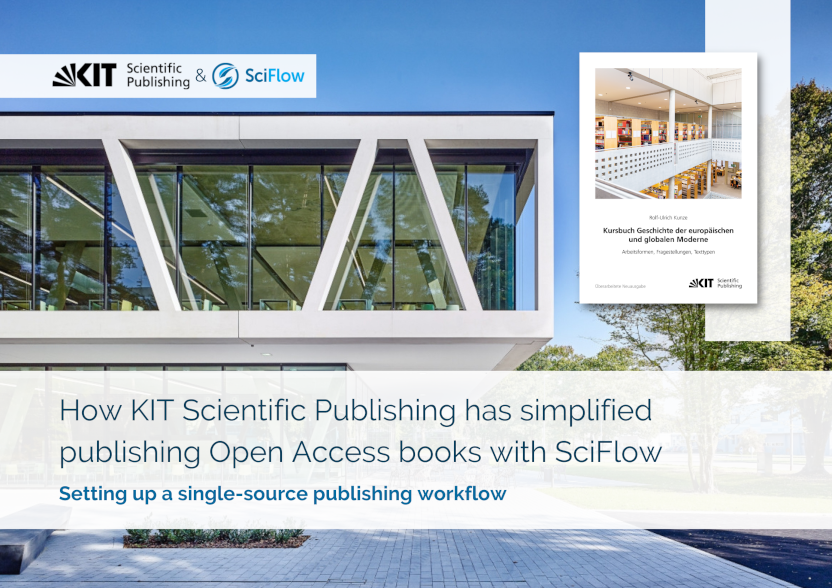 How we simplified publishing Open Access books with automated workflows
KIT Scientific Publishing
KIT Scientific Publishing uses SciFlow to increase Open Access output further while maintaining the high quality their publications are known for.
You will learn about:
The cooperation between SciFlow and KIT Publishing
How we set up our first template
Publishing of the first book that was reformatted in SciFlow
Our plan to establish SciFlow for all academic writing at KIT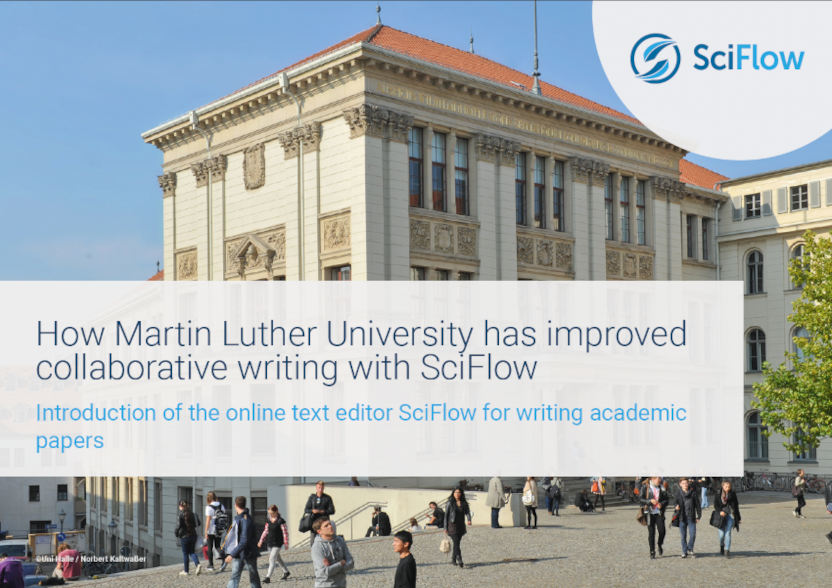 How we improved collaborative writing (even through a pandemic)
Martin Luther University Halle (MLU)
As a long-time customer, MLU Halle is an excellent showcase of the benefits of SciFlow on a university campus and the different use cases for students, researchers, and teachers alike.
In this case study, we show you:
The decision to choose SciFlow
Integration into existing infrastructure
The development of cooperation & usage figures
The use in the Corona pandemic & an unusual user example
How you can strengthen collaborative work with SciFlow
SciFlow brochure
SciFlow is designed to save researchers and students time and hassle, so they can concentrate on producing better work. Learn more about our mission and products.
We will show you:
SciFlows features and capabilities
Advantages of SciFlow Authoring Platform
How we easily roll out SciFlow in your institution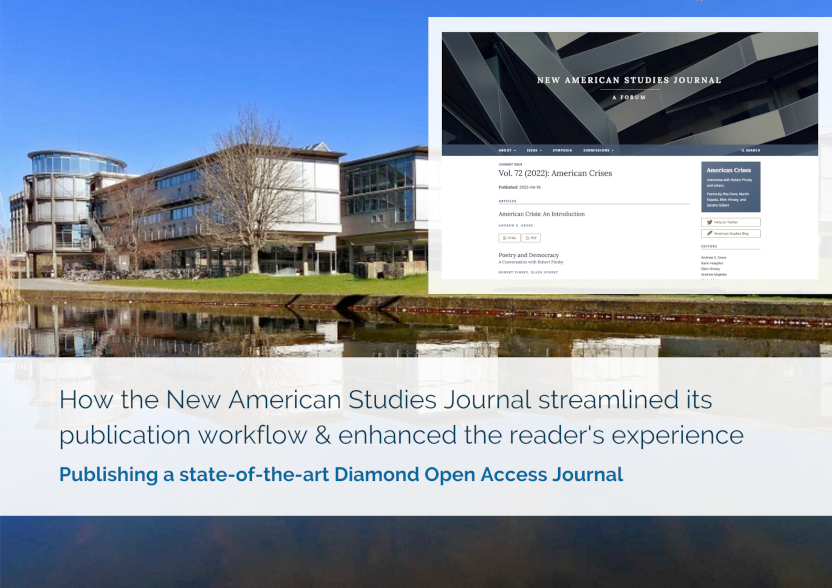 How a journal streamlined its Open Access publication workflow
Göttingen University Press
The New American Studies Journal (NASJ) used SciFlow Publish to speed up their publication process and provide their readers with a pleasent reading experience.
We will show you:
How the journal used SciFlow Publish
A seamless workflow from manuscript to publication
Save time by getting the final publications with a few clicks
Collect suggestions for the implementation at your institution now